MOVEMENT, STRENGTH & RECOVERY MODEL
We had a choice… build upon what other gyms and personal trainers are doing, or… we could innovate and create a new model of health and fitness for our clients… we were not happy with the status quo, the conventional thought process. So, we had to step back and ask ourselves… what do we need to do… what do we need to know… what do we need to change… in order to get consistent and better results for our clients. We took a step back from the conventional think and we replaced it with what we called the "Movement, Strength and Recovery Model".
This has allowed us to develop strategies with the best techniques available. Have the best environment available in order to enhance the outcome for our clients. The Box33 Movement, Strength and Recovery Model is built upon foundational science, application of theory as well as skill, creativity and innovation. The primary focus of Box33 is to teach strategies and techniques that can be utilized to improve movement, strength and recovery for our clients. Movement is enhanced by the application systems such as the Functional Movements System  and Ground Force Method Strength is gained by kettlebell training and the StrongFirst system. Recovery is optimised by good nutritional advice, manual therapy, self myofascial release and stretching.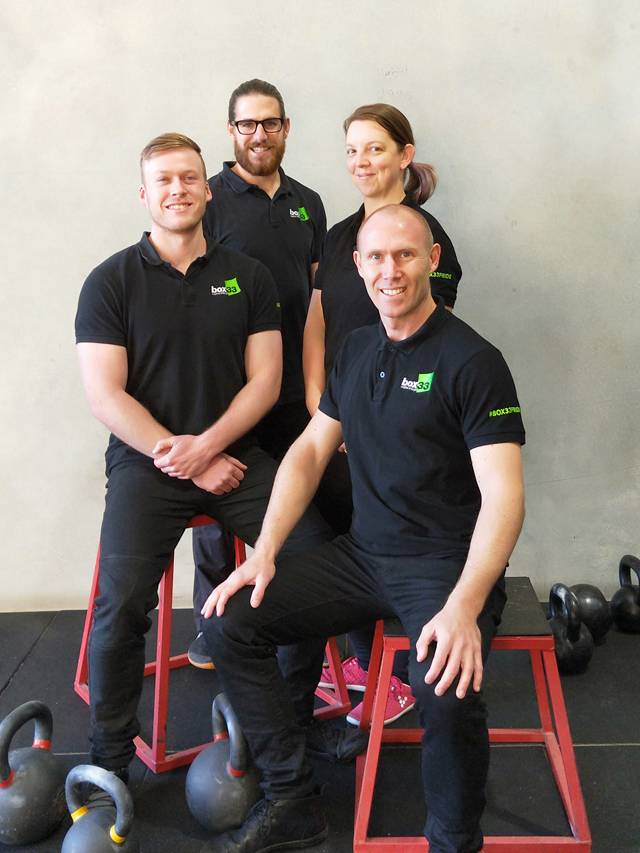 Adaptive Strength Movement, Strength & Recovery Model