I went down to Pemberton for some much needed rest, relaxation and recovery.
Pemberton is such a beautiful location in WA south west. Just what I needed to get away from everything.
One of the tourist attractions is the Pemberton Tramline. It takes passengers through the towering forest into the heart of the surrounding national park stopping at the Cascades, so we could get off, have a look around and enjoy the best that nature has to offer.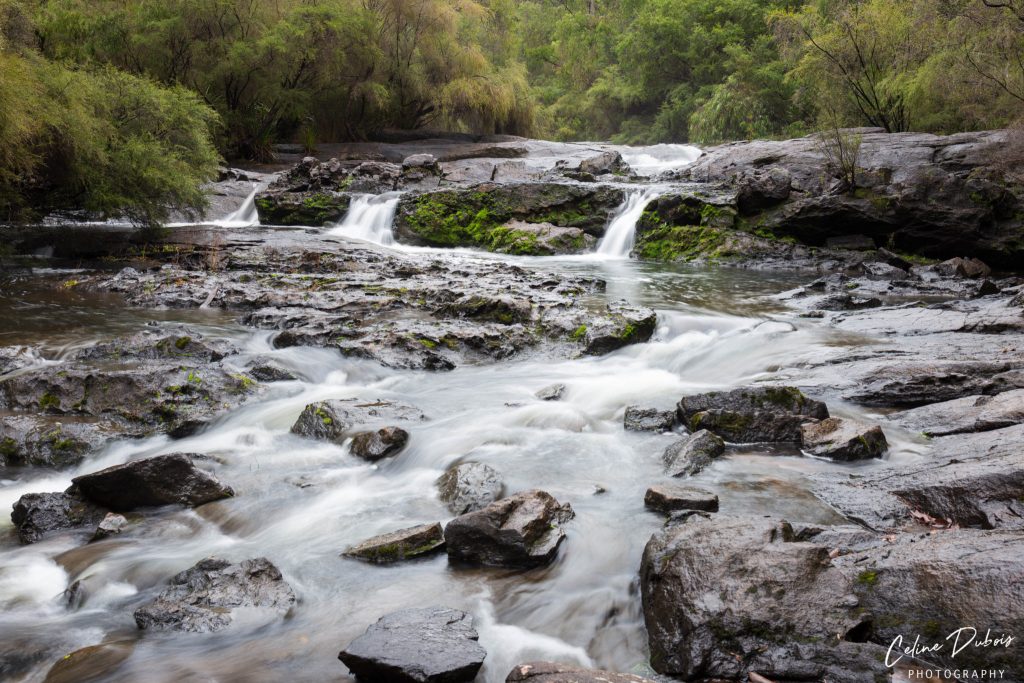 This time of year it was beautiful and with the recent rain, it has transformed the gentle brook into a raging torrent.
As we were getting closer to the Cascades the Tram Driver over the PA warned everyone to be careful, as the track may be slippery, and the surface is uneven. In the past there have been cases of people falling over and breaking bones.
As everyone was getting off the Tram at the Cascades, I noticed that about 1/3 of the passengers seemed waddled instead of walked. You know what I mean they sway side to side as the walk, could barely lift up their legs and seemed to be unsure of their balance and footing.
At a guess I would say these people where in their 50s. Both men and women. Sadly, all were over weight.
I have to give it to them though… they slowly worked their way down the track, mostly with their partner holding their handing helping them most of the way.
I really don't want to sound like I am judging, because it is great seeing so many people enjoying this magnificent location, but it did seem like really hard work. A lot harder than it should have been.
As we got closer to the bottom one lady unsure of her balance fell over. Lucky, she did not hurt herself seriously. But, from the expression on her face it still hurt a lot. I think though her pride hurt even more, falling over in front of people.
She sat on the ground for a while to get her composure back and by the look of it, to wait for some of the pain to disappear. Finally, she was ready to get back up. But she couldn't. She had to get on all fours then try get up. It was a real struggle. Two men close by then grabbed her to help her up.
Having good balance and being able to get off the ground are 2 important skills that everyone must possess.
I do not tell this story to be judgement on this lady because I do not know her story or background she may have underlying factor which I don't know about, but I do tell this story to perhaps be a wake up call for anyone in their 50s who waddles instead of walk.
I often get asked why do I train so much…
My answer is simple. Because I want to enjoy my 50s, 60s, 70s and well beyond that. I want to be fit and strong so I can explore the world.
And why do my clients train…
Because they want to fit and strong to get the most out of life.
It does not matter your current age, it is never too late to get strong.
Life is so much easier when you are strong and pain free.
If you need a little help to take care of your health and back on track, book in for a free chat with Sam and see what we can do for you.