Strong First 1 Day Kettlebell Workshop
StrongFirst - 1 Day Kettlebell Workshop
When: 4 May 2019 – 8hrs of Expert Tuition. Click here to register
Price: $299.
The most fundamental and thoroughly in-depth kettlebell instruction available within a single day.
Kettlebell instruction is our legacy, and it is our ongoing obsession.
As the most established, experienced, and meticulous kettlebell instruction organization in history, StrongFirst has identified the most important elements for you to learn in a single day, and the most efficient ways of teaching them.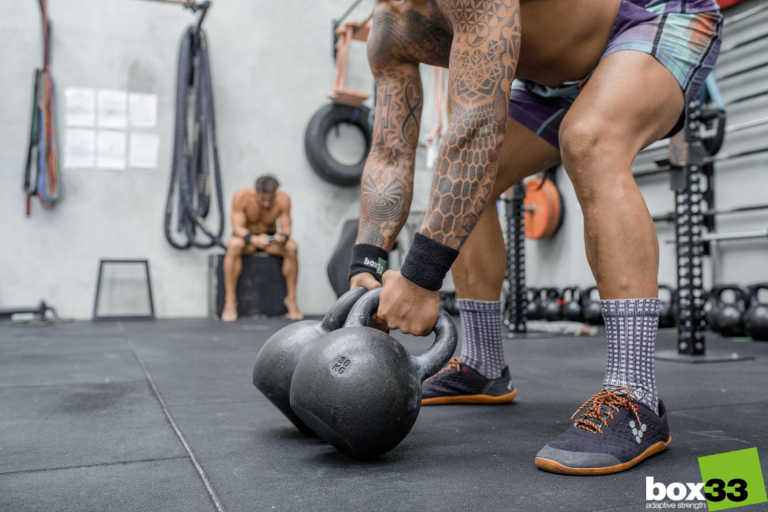 Only the most necessary skills are covered in order to ensure that, by the end of the day, you will understand the techniques and concepts, and you will be able to safely practice them on your own.
In addition to the specific kettlebell skills listed below — and no less important — you will learn many MOVEMENT FUNDAMENTALS:
Specific Kettlebell Skills You Will Learn
kettlebell training is not easy. Simple — yes, easy — no.
Kettlebell training is grouped into two basic types: ballistics and grinds. Ballistic kettlebell training revolves around swinging the weights (ballistics) as well as lifting the bells in a traditional manner (grinds).
You are even provided a TRAINING PLAN to follow — for general strength and conditioning, muscle building, and fat loss.
BOX33 REFERRAL PROGRAM Box33 are looking for people with the same initiative and drive that you have! You have made...
Read More